Regional support you may not have known about
30 Sep 2021
Regional support you might not have known about – have you heard about the Country Universities Centres?  
The network of Centre's spanning from Roma in Queensland, down the Bass Coast in Victoria, and the Far West of New South Wales and everywhere in between are supporting all regional, rural and remote students. You can find a CUC in the following places: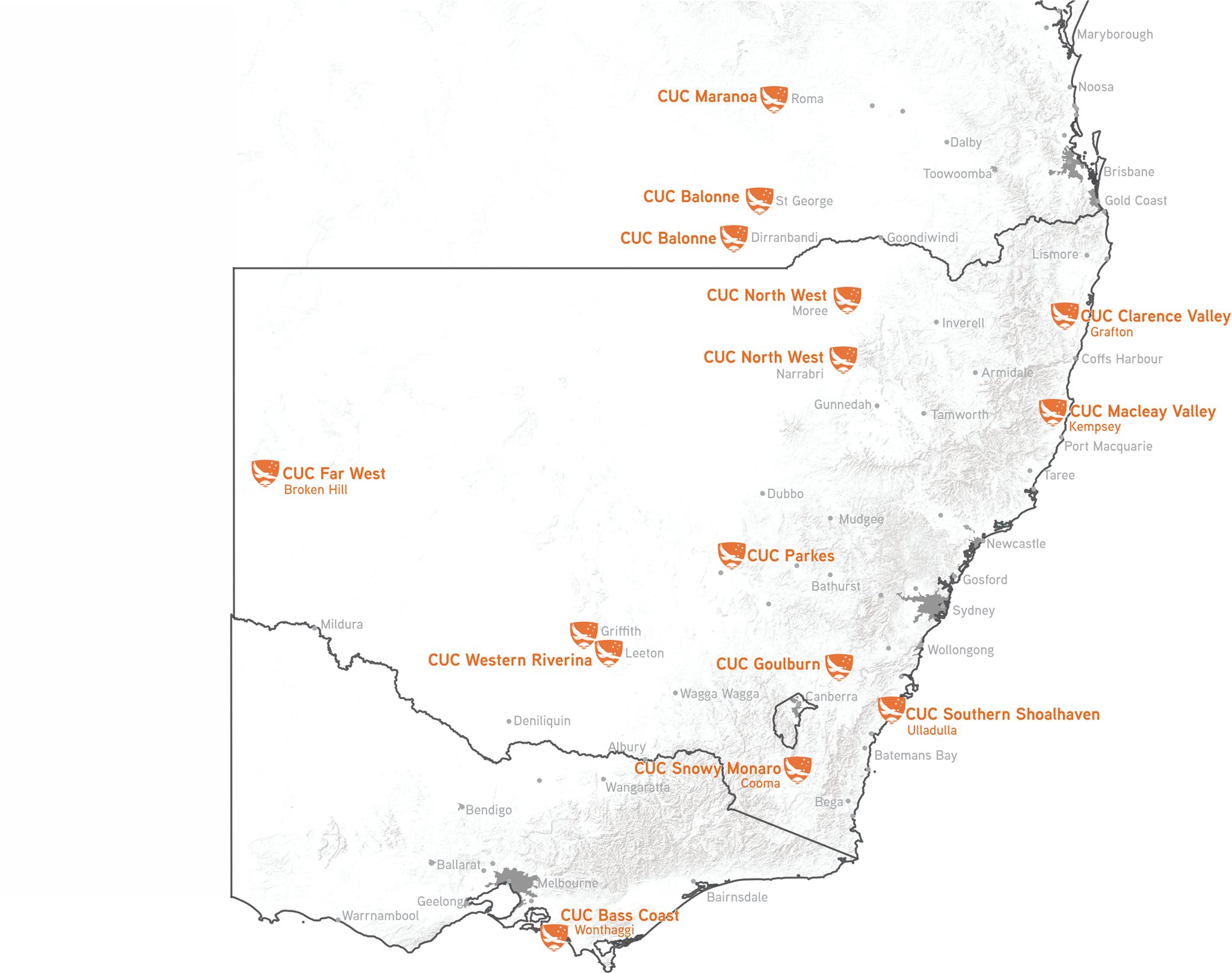 Here in the Southern Tablelands of NSW, your local CUC  is Goulburn.  When you register with your local CUC Centre, it is FREE. You then have swipe card access from 5 am-midnight, seven days a week here at CUC Goulburn.
Your local Centre Manager Julia is available 8:30 am – 5 pm Monday to Friday to assist you with any issues you are experiencing, or if you just need to have a chat about your studies. CUC Goulburn is not alone in the drive to support university students, which is why we have partnerships with a variety of universities and work closely with all providers to ensure you get the help you need. You can find us on our socials,  Facebook and Instagram.
CUC Goulburn has a lot of services for you to take advantage of: 
Fast internet (150mps)

Free P

rinting

A dedicated quiet study room with computers and space to bring personal devices to work on

A Tutorial room that can be booked for privacy, which can be used for seminars, tutorials, workshops, exams and group work 

Space for collaboration and break out, including kitchens and outdoor spaces.

 

Face-to-face Academic Skills Advisor, Bella, who can support your academic learning and help you reach your study goals
Student Meet-Ups where we can get together and just chat
Workshops and Zoom sessions for study skills
Student Ambassador program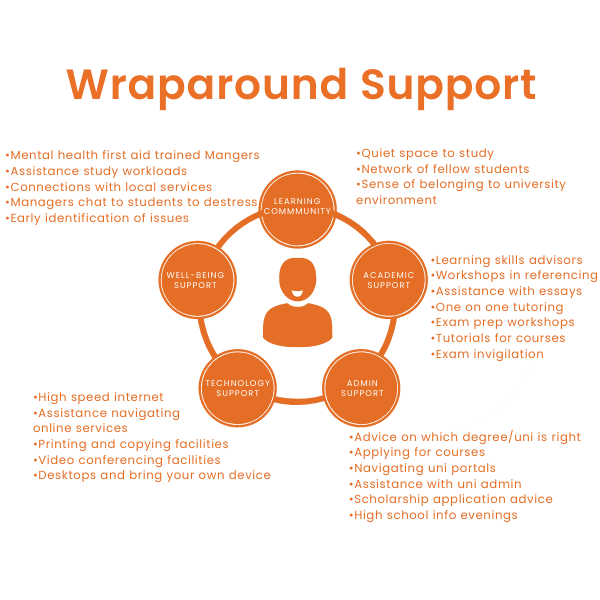 You can access your LSA at your local CUC for everything from general study questions, essay writing and referencing, to explaining feedback on assignments and planning your study. 
We have students from universities all across Australia. This means you can connect with a whole lot of different people in your area who are also studying at uni.  
We know that it's tough to balance your life-work-study commitments and on top of this, the ongoing interruptions of the COVID-19 pandemic! Accessing every resource you can is important and will help you succeed!  
Where do you sign up? 
Check out cuc.edu.au to find your closest Centre, or go straight to Goulburn CUC here