Men's Health Week -It's okay to seek help
17 Jun 2021 Cathy McNiven
14th – 20th of June, 2021
Men's Health Week is dedicated to spreading awareness of preventable health problems and seeks to change perceptions of mental health within or community. This week, our network calls all men and boys to the front and encourages them to speak up about their mental health and seek support from those around them. These conversations will be key in breaking down the stigma surrounding mental health and redefining what it means to be a strong man. This week we want to remind all our students that it is okay to seek help and if you require support and advice our door is always open.
All our students are important so why are we just promoting men's health this week?
On average, in Australia, one in eight men will experience depression and one in five will experience anxiety with many never speaking up about how they are feeling. Men, on average, make up seven out of every nine suicides every day in Australia. Men are more likely to suffer from lifestyle-related health conditions than any other gender. So why are men suffering? In 2016 an article, published in Australian Family Physician, found;
men were less likely than women to have a family doctor or a GP
71% of men, aged 15-44, attended their local GP once in a period of a year
men, compared with any other gender, were found not to have taken as much notice of their mental and physical health
health services were not as well versed to interact with men effectively, leading to men delaying care, only seeking help when a condition has become far more serious.
CUC Goulburn Student Lloyd talks about Mental Health as a priority.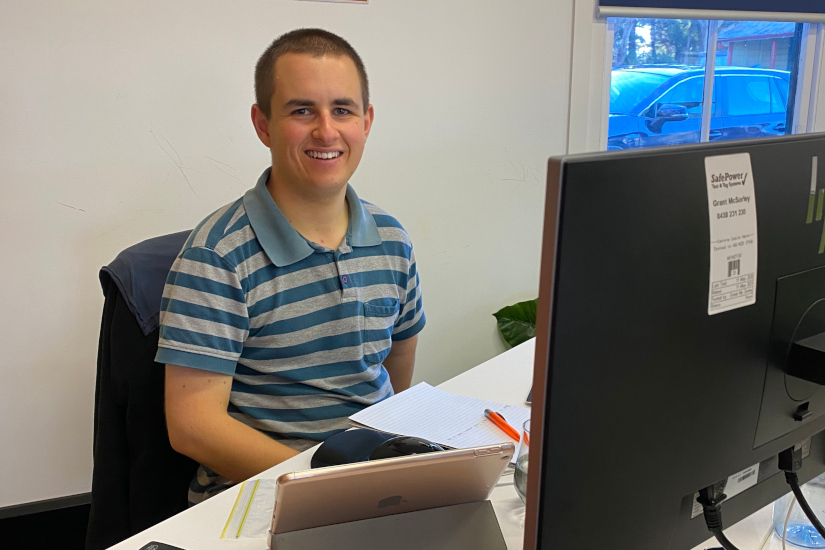 Lloyd's Story
Have you struggled personally with Mental Health Issues?
At the start of my first year at the University of Wollongong, I really struggled both mentally and physically. I was 18 and had moved out of home for the first time. All my existing supports were an hour or more away and I struggled to find new supports. With the added challenges of managing my disability and studying at university, I found it all too much. I comfort ate junk food to provide some stress relief, and my diet progressively became worse, I did less and less exercise and felt worse about myself. As a result, I became overweight quickly. Then, at the end of my first semester, I crashed. I experienced my first onset of diabetes with a diabetic coma. I was on the verge of death. However, the staff at Wollongong hospital did an amazing job in reviving me. I then needed to get used to living with diabetes. This was a mammoth task as I needed to manage my diet better, do more exercise, and take medication, including insulin. My mental health was at a low point, and I thought about giving up on university. However, I was well enough to get back to university for the start of the second semester. I engaged in the university gym and started a routine of exercise. I started to feel better both mentally and physically but still struggled with the strict diet. However, my mindset really changed at the end of the year. My father and his friend had a talk with me about the serious long-term effects of diabetes, and this jumpstarted my weight loss and health recovery journey. I sought advice from a GP and dietitian. Throughout that break and the following year, I lost over 40 kg. I was progressively weaned off from taking insulin and tablets to needing to take no medication at all! As my physical health increased, I felt better about myself, and my mental health improved. Now, I look after my physical and mental health much better. I have healthy salads for breakfast and lunch, which many people at the universities centre comment on, go for walks and to the gym for then endorphin rush and to maintain my health. I also see a psychologist. Maintaining our mental health is crucial in living a healthy life.
Have you dealt with Mental Health issues within your own network?
Yes, my father had a long history of depression and committed suicide late last year. In some ways, it was a shock because I never thought he would do it, but in some ways, it was not a shock because he was really struggling with his mental health and had been struggling, in and out of the hospital, for a long time. This poor health of my father was also a contributor to my poor mental health when I started university. My father's mental health affected the entire family, extended family, and friends.
How did you deal with these issues?
I leaned heavily on the support of friends and family, as well as health professionals, such as psychologists. Health professionals are experts in their fields, so it made sense to ask for advice when I needed it. I believe that there is no sense in keeping it all bottled in as it leads to an outburst eventually anyway. Having a place to talk freely with my psychologist helped massively in dealing with these issues. Family and friends who understood the situation were also really helpful in talking about issues I was facing.
Do you believe men need to prioritise their health more?
YES! I learned first-hand when my father had depression how mental health affects so much more than the person themselves. On the flip side, positive mental health benefits the people around.
What has been the biggest difficulty you have faced in being male and seeking help?
The stigma surrounding mental health. I have observed very few people who are open to talk about men's mental health. Also, even though the poor mental health rate and its effects, such as depression, anxiety, and suicide, just to name a few, is high, it's just not talked about in society because it is still frowned upon. The stigma has limited me from being able to openly talk about the issues I am facing.
What is your message to other men who may be struggling with mental health concerns?
SEEK HELP IF YOU NEED IT. There is no point in suffering alone. Get help, because it affects not only you but the people around you as well. You will feel so much better and enjoy life more if you seek help and tackle the problem head-on. For example, The Man Walk, Goulburn, that meets on Tuesday mornings at 6 am and Wednesday nights at 6 pm is the perfect opportunity to talk about issues you are facing, and many are the time I have used the Man Walk for this purpose.
How can we, as a community be more supportive of men and their mental health?
Be more open to listening and willing to ask how men are going with their mental health. Stop the stereotype of "a man needs to be strong" and "men don't cry". Even though we as a society are improving, there's still a long way to go. This changing of stereotypes will allow men to be more open and honest about how they are really feeling and get help when they need it.
Wrap around well-being support
Here at the CUC network, we want to see all our students achieve their best. This means, staying healthy to be able to take on the stresses of online study. To support our students, we offer wrap-around support that includes assistance in academic studies and well-being support. All our Centre Managers are trained in mental health first aid, have connections with local services that can provide ongoing assistance, and always have time to talk through any issues a student may be facing.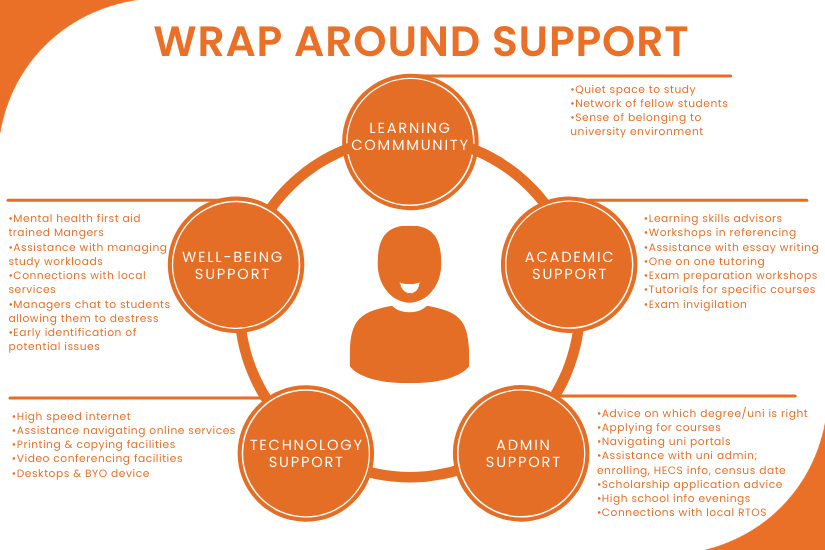 How can you take action this Men's Health Week?
Book a check-up with your local GP
Reach out to your support network if you feel stressed or anxious
Take the time to fit things into your day that you love, like hobbies and family time
Go for a walk and breath some fresh air
Be mindful and conscious about eating healthily
Check-in with your friends, family and colleagues to see if they are okay
Check in with your local CUC Centre Manager if you would like to have a chat.
For more information:
If you are feeling down, withdrawn, anxious or feel like you need to speak with someone, book into your GP or reach out to a free service such as: