Humans of CUC
23 Mar 2023
When we started the HSC in 2020, our entire world changed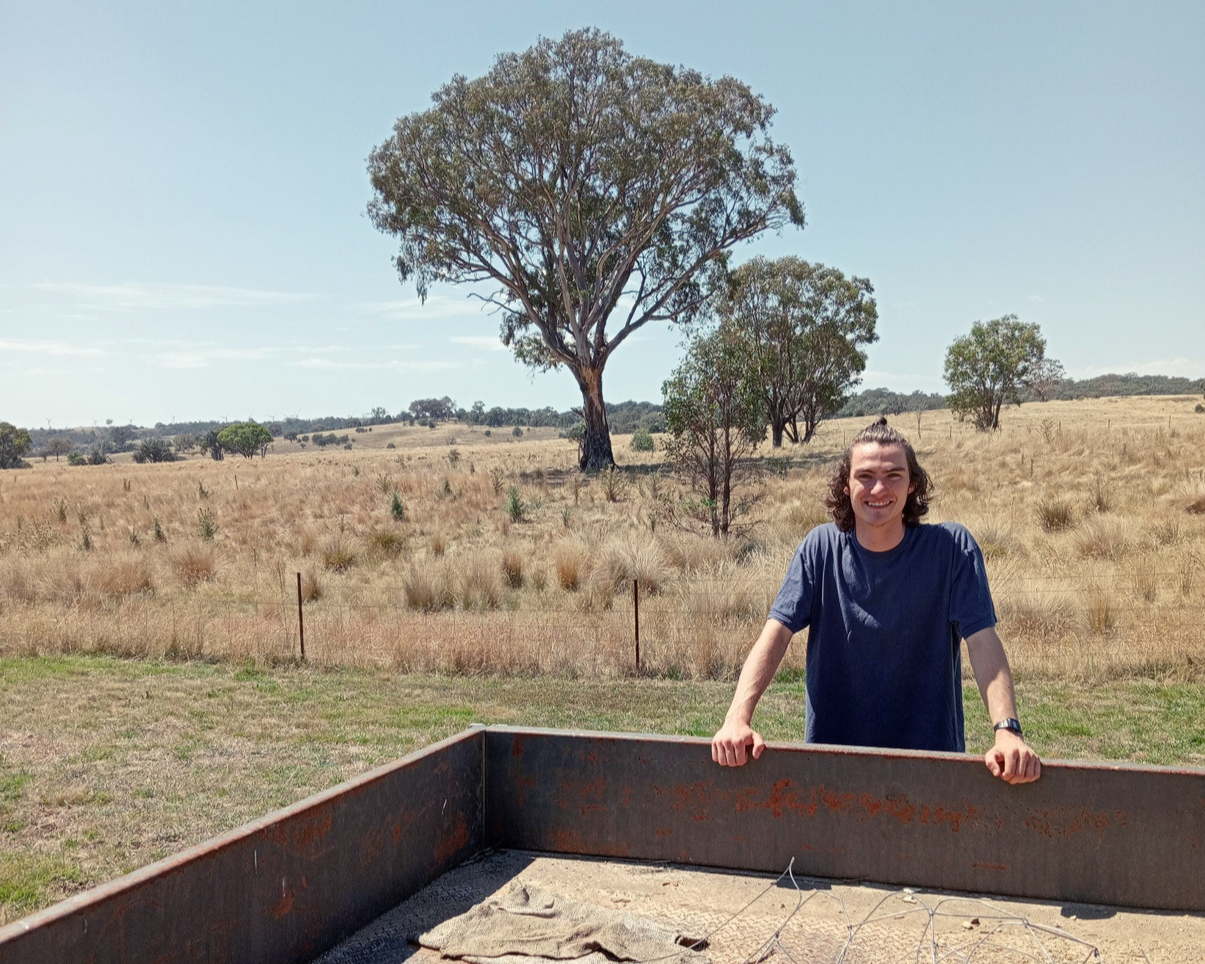 We went through lockdowns, covid restrictions, zoom classes, and a completely new senior syllabus – and many of my friends left school because of the pandemic. It was all added pressure and a lot of people were unsuited to learning like this. I found my feet. I liked being an independent learner, it turned out to be a strength, and I think it prepared me for uni life.
I moved to Canberra, having grown up on the family farm, to study Environmental Science in 2022. When I started, classes were still quiet and often delivered online. My expectations were completely subverted. I'd expected a bustling uni but this was much like the education in isolation I'd had before. But then, uni started to increase contact hours and things returned to a sense of normality. It wasn't like the peaceful family farm. I had group work and now had to collaborate with and be around a lot of other people.
Fast forward to 2023 and the campus is busier than ever. 'Regular' life did slowly come back. And apart from studying, I now work as a student mentor with UOW and CUC Goulburn. I also work as an 'Aspirations Agent' with Aspire UC. So I'm busier than ever too! These roles mean I get to work with other young people and discuss their futures, not only in terms of university but, more broadly, in terms of their life. It fills me with an immense sense of pride when I can relate my own experiences to a current student's experiences. I can help them navigate the many barriers on their path.
Working with so many young people has taught me many valuable things too. I learn something every day. Being so young myself, I understand how scary it can be to stare at the future, looking for answers. There is no better feeling than talking through these topics with someone and seeing the light-bulb moment of
I can do this